Institutional Accreditation Information
Ege University Faculty of Agriculture is the first and only Faculty of Agriculture in Turkey to be accredited with its 10 Departments among 47 institutions providing Agricultural Engineering and Agricultural Sciences education.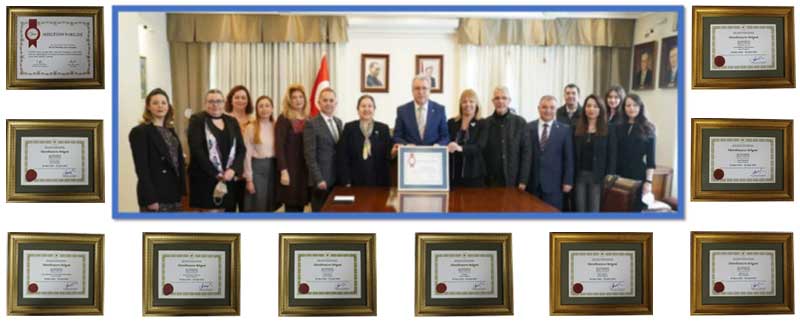 Our departments of Field Crops, Animal Sciences, Dairy Technology, Farm Structures and Irrigation, Agricultural Engineering and Technologies, which applied for accreditation to the Association for Evaluation and Accreditation of Agricultural Engineering Educational Programs in 2021, received two-year ACCREDITATION. Our Landscape Architecture Department received five-year ACCREDITATION as a result of the accreditation application to the Turkish Association for Landscape Architecture Education and Science (PEMDER) in 2021. Horticulture, Plant Protection, Agricultural Economics, Soil Science and Plant Nutrition Departments also received two-year ACCREDITATION in 2023.